2004 2005
<![if !vml]>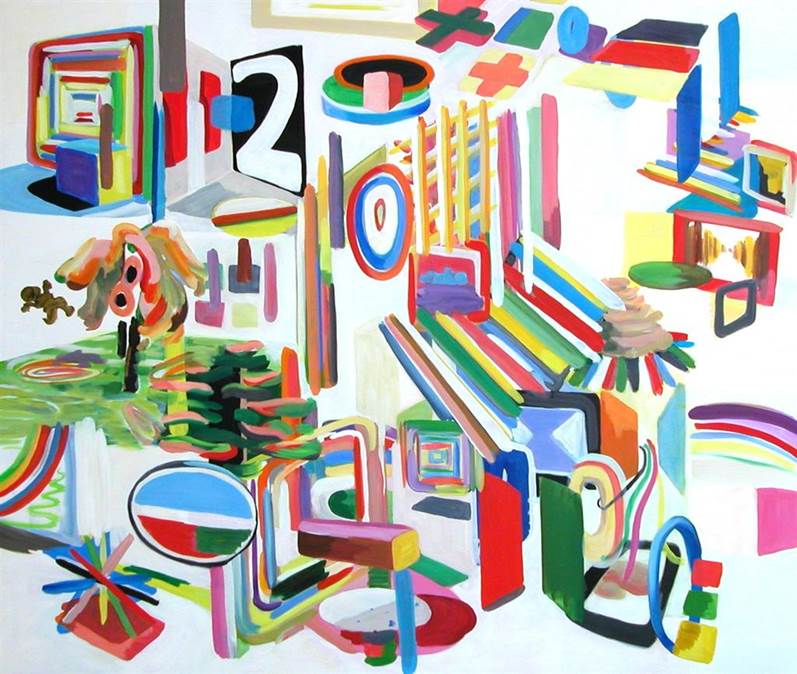 <![endif]>
Self-supporting System
Oil on Linen
140x165cm
2003 2004
Immuunsysteem van 13 en 1
Een immuunsysteem doet een poging om zichzelf in stand te houden met het liefst mogelijkheden tot overleving in de toekomst.
Getallen suggereren een soort feitelijkheden waar niet aan te tornen valt.
Wanneer het om gevoelswaarden gaat kan het bijgeloof net zo hardnekkig zijn.
In een schilderij is de verf een feit en de voorstelling een illusie.
De 14 motieven die in de schilderijen terug te vinden zijn, komen voort uit herinneringsbeelden die tot veranderlijke vormen zijn ingedikt.
De schilderkunst heeft vrij spel.
English:
Immune System 13 and 1
An immune system makes an effort to sustain itself with preferably opportunities for future survival.
Numbers suggest a kind of factuality that cannot be questioned.
When it comes to felt values, superstition can be just as persistent.
In a painting, the paint is a fact and the representation is an illusion.
The 14 motifs found in the paintings stem from memory images condensed into changeable forms.
Painting unlimited
13 and 1 motive models 14 motives as memory source and as form
0   flesh / foetus / sphere
1   mobile workhouse / mystery
2   street with trees / seed
3   table / monitor
4   museum / cultural archive
5   media
6   education
7   mental place
8   Fremdkörper
9   counter /display
10 flag immune system
11 beauty and energie
12 under the influence / religion
13 number, competition, idea of time
<![if !vml]>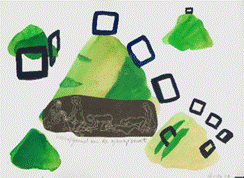 <![endif]>                      <![if !vml]>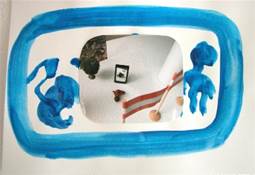 <![endif]>
<![if !vml]>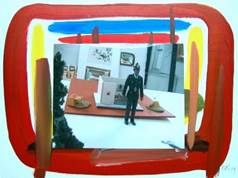 <![endif]>                        <![if !vml]>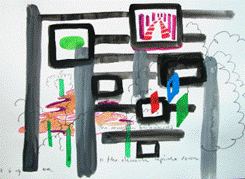 <![endif]>                  
<![if !vml]>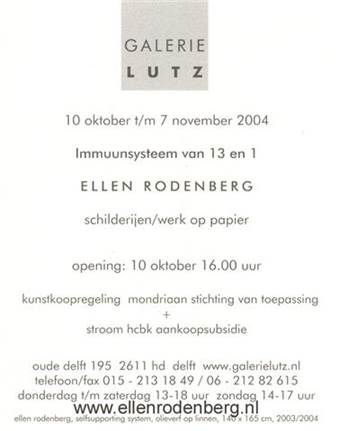 <![endif]>
<![if !vml]>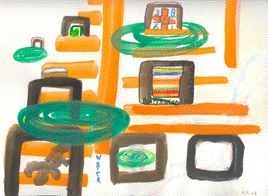 <![endif]>
<![if !vml]>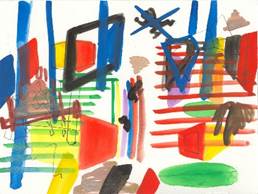 <![endif]>
2004 2005
Collage, Drawing /Photo-collage
<![if !vml]>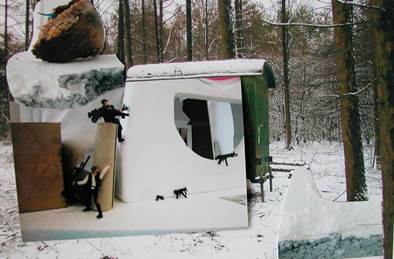 <![endif]>
<![if !vml]>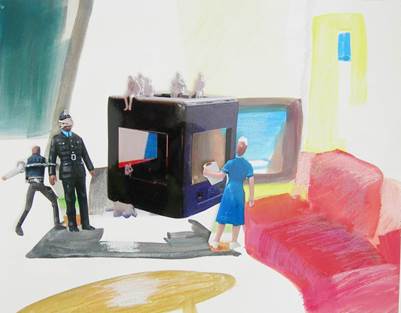 <![endif]>
<![if !vml]>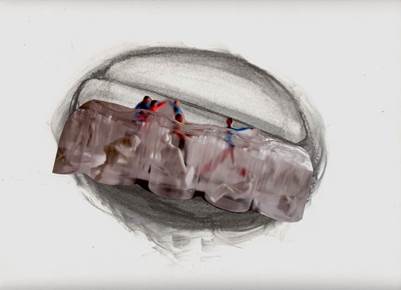 <![endif]>
<![if !vml]>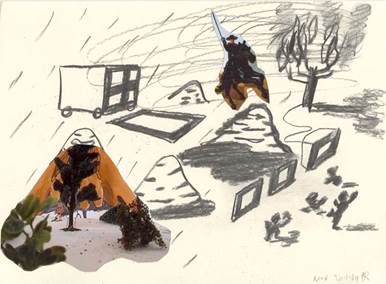 <![endif]>
<![if !vml]>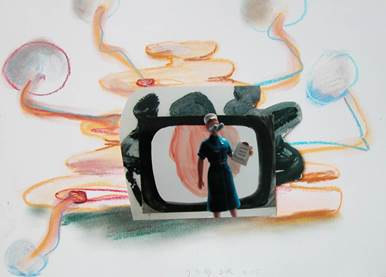 <![endif]>
<![if !vml]>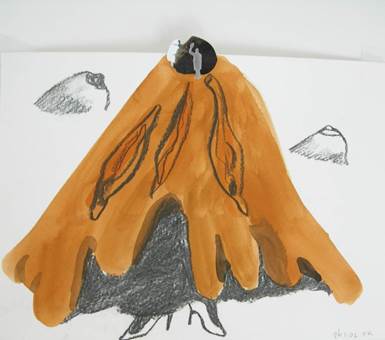 <![endif]>
<![if !vml]>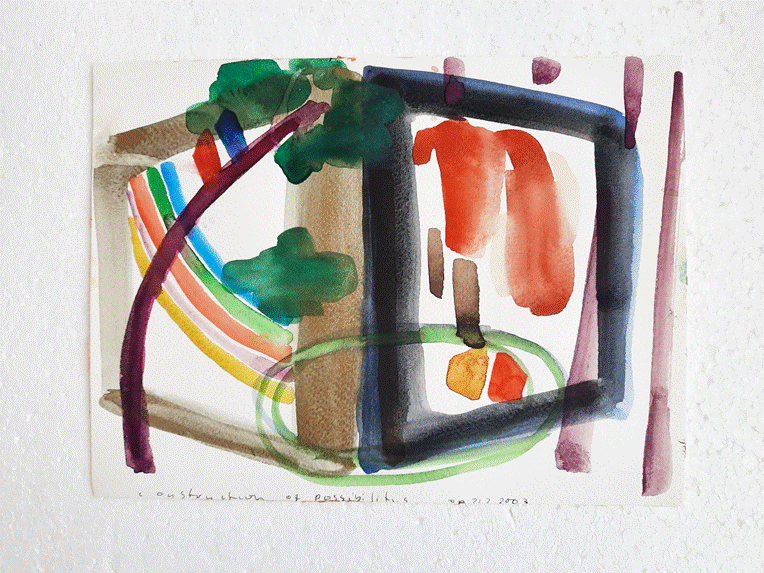 <![endif]>